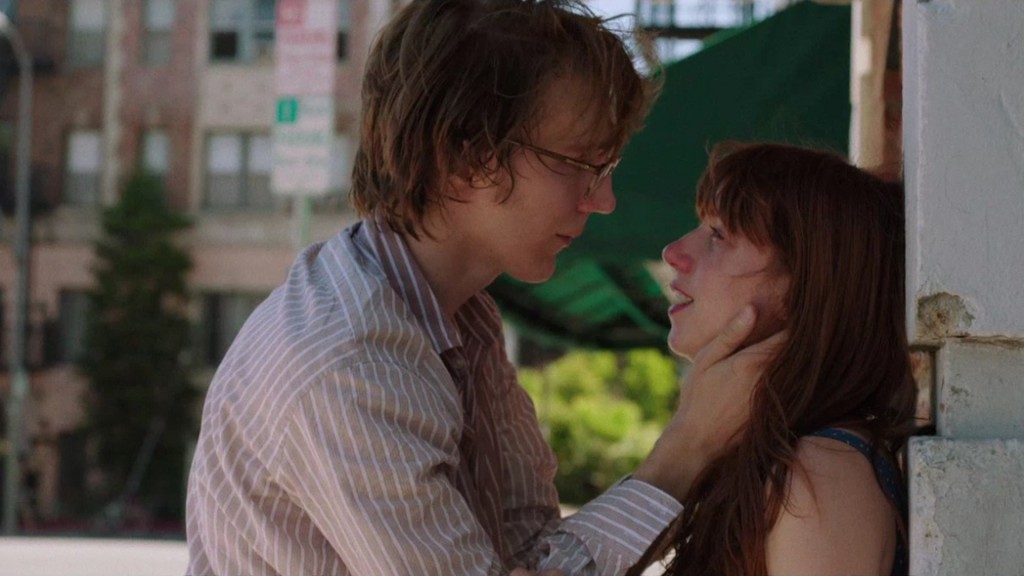 From Jonathan Dayton and Valerie Faris, the duo responsible for Little Miss Sunshine's charming and torn family, comes Ruby Sparks, a movie that shows one man's fiction becoming reality while fleshing out truth behind the prevalent manic pixie dream girl archetype.
This marks actress/playwright Zoe Kazan's first go as a screenwriter, the effort landing somewhere between Weird Science and Stranger Than Fiction: a fantasy love story straddling the quirk-chic line that's grown to be so popular among indie rom-coms.
Kazan's IRL boyfriend and recurring fictional love interest Paul Dano plays struggling writer Calvin, a prodigy still reeling, a decade later, from the success of a "genius" American classic he wrote at 19. In his search to break free from writer's block, Calvin takes a simple writing assignment from his psychologist, played by a delightful Elliot Gould, who sells every line with barely a hint of inflection. The influence of the good doctor sends Calvin spiraling into a tornado of creativity, writing page after page of a love story where he is the central character falling in love with a beautiful redhead. Fiction becomes skewed when a manifestation of his main character, Ruby Sparks (Kazan), appears in reality.
Dano fits squarely in his typecast as a shrouded recluse accented by beautiful outbursts: anxiety visibly boils inside him as he deals with Hollywood insiders and fans at a book signing. Although, one has to wonder if Dano is sliding into the realm of Michael Cera sans hoodied uniform. His emotional breakdowns in Ruby Sparks are awfully reminiscent of the climax of Little Miss Sunshine, or his high-energy preaching in There Will Be Blood. A screech, a wail, falls to the knee, cries. Passionate maybe. . . But it's becoming familiar.
The story centers on the ever-present quest to find the perfect girlfriend: a woman who likes drinking, zombie movies, arcade games, and taking her panties off in public. Yet, as is exposed, there are key flaws in dating a carbon copy of your desires. These flaws become footnotes in Calvin's story when he starts manipulating Ruby's behavior on the page for the benefit of his relationship. True love, however, is not structured; it is not controlled; it is stochastic—and it ain't easy.
Kazan does well with her take as the quirky girl with a mysterious past, trotted around like a marionette fighting her insipid puppeteer. The chemistry between Kazan and Dano is obvious, especially with the knowledge that they've been dating for years. The two eek out a few charming moments as a happy couple and string together discomfort when they fight.
The concept of fiction meeting reality is not a new one, and neither is the manic pixie dream girl who has become so prevalent in indie film. Ruby Sparks does well to separate from this ideal; a dream can not be held on to, and neither can Ruby. It is also interesting to see Kazan both write and play herself, much as Calvin writes and plays himself in his love story.
Ruby Sparks is a bit more than a rom-com. Some truly spot-on performances by Dano and Kazan drive the film; Steve Coogan does a fantastic job as an asshole LA literary agent; and Annette Benning and Antonio Banderas have understated roles as Calvin's crunchy No-Cal mother and exotic sexcat step-dad (they must have been pulled by the same casting agent for Meet the Fockers). For Dayton and Faris, it slides into a bit of a sophomore slump; yet one shouldn't necessarily expect fireworks when trying to follow a movie like Little Miss Sunshine.